Back To Our Services
At Garage Door Co Spring Valley we really do operate a superb Garage Door Remote service for our customers in the community. Our garage door company is dedicated to providing garage door service that goes above and beyond the norm and exceeds our customer's expectations on a daily basis. Our garage door contractor in Spring Valley is highly trained when it comes to garage door remotes. We have excellent garage door technicians, who are the most professional and friendly you will ever find. We are extremely confident that if you call our garage door company in Spring Valley, we can exceed your expectations as well.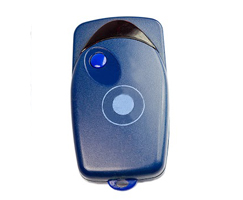 We have a wide range of garage door services available for all types and brands of doors. Whether it is for repairs or replacement, our team will deliver the best and most efficient job you can ever wish for. We take pride in the efficiency provided for each and every job contracted. A skilled team installs your preferred door and helps beautify not only your garage but home as well. They arrive prepared with parts when knocking on your door to begin repairs immediately. Our experts work with speed but do not compromise on the quality of services rendered. Fast and efficient is our motto when it comes to major services.
The reason that our Spring Valley Garage Door Co is so popular in the community is because we always do what we say we will do. Our garage door remote service, like the variety of other garage door services we offer, is reliable and dependable at all times. We take pride in our ability to provide same day service whenever our customers need it.
Great garage door remote service does begin with the products we carry
Our core values do not allow us to use anything but the very best in brand names. Here is some of what we offer:
Multi Code – this is a very reliable brand name and is designed to allow you to use two frequencies at one time so you can open two garage doors at the same time.

Clicker – this is the universal remote and is compatible with around 90% of all garage door opener systems.

Genie Intellicode – this is one of the two products that we offer that use rolling code technology to keep criminal types from intercepting your code.

Liftmaster Security Plus – this is the other rolling technology remote we offer. The code changes each time you hit the operation button therefore eliminating any possibility of code theft.

Each and every one of these garage door remotes are trusted by our customers for reliability and dependability.
Of course our garage door company in Spring Valley cannot succeed on great products alone. It takes outstanding garage door remote service as well. Fortunately, our garage door techs are highly skilled in remote repair, replacement and installation services. They are trained on how to get the most out of a garage door remote system. It takes great attention to detail for an excellent remote operation.
Our Spring Valley Garage Door Co understands that it takes a combination of things to offer outstanding garage door remote service. It is vital that our techs and staff are professional and friendly every step of the way. It is also important that we show up when we say we will, so you can feel you can depend on us. It is vital that you trust our professional team for your garage door remote service so that possible errors, which could jeopardize its efficiency, may be avoided.
Back To Our Services