Back To Our Services
Garage Door Repair Spring Valley is here for you with our wide array of repair and installation services, experienced technicians, swift and efficient service and good pricing. We are dedicated to offering you the highest quality service, with guaranteed high attention to detail and workmanship. If it's a high-tech solution that you are looking for or simply wanting to restore that ornate wrought iron gate in front of your home, we are here to service your every possible gate or garage door related need.
Automatic garage door openers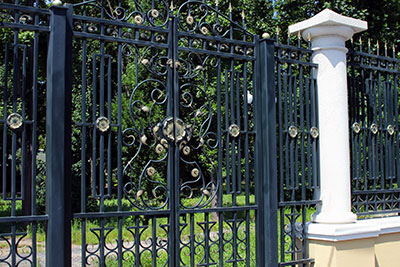 We repair and install all types of automatic garage door openers from various manufacturers like Chamberlain, Genie, Craftsman, Liftmaster and more. With our technicians we can install, replace or repair any brand of automatic garage door openers easily. Even if you can't identify specifically what's wrong or what sort of garage door opener you own, we'll be able to do these effortlessly for you, thanks to our many years in the business, and having done similar jobs before.
Gate intercom systems
We offer the installation of door and gate intercom systems as well, adding another level of safety to your home or office security system. Door and gate intercom systems are easily programmed and installed for business and residential use, making sure that we are able to program it to fit the specific needs of our clients.
Electric gate repair and installation
With our wide selection of parts and full set-ups for electric gates, we can easily repair or replace any part or system for you. And if you decide to move on to something better, we offer you a wide variety of products from numerous producers of electric gate systems.
Worry-free maintenance
With our professionally trained technicians, you can rest assured that any garage repair and gate installation job is within their expertise, having been exposed to working with different brands and types, we can even pinpoint a problem in your gate or garage door system before it occurs.
Our work is fast yet thorough. Your appointments with us will start and end on the same day, with quality jobs performed to even the strictest manufacturer's regulations.
We say worry-free because you can trust our people to do work that is specific to your needs and demands in terms of gate and garage door repair and installation. You can rest assured on our years of experience and good track record with previous fully satisfied customers.
With Garage Door Repair Spring Valley you can never go wrong. So give us a call today if you are in need of the best garage door repair and gate services, we can guarantee you that we will deliver the best services you can buy. Please feel free to visit us at our website or contact us via phone calls, as we operate on a daily basis for emergency repair services as well.
Back To Our Services